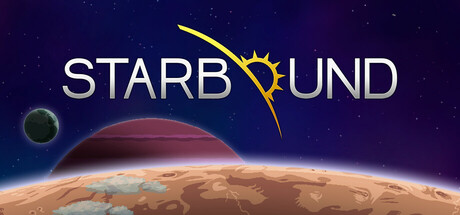 Starbound is a mixture of Terraria and Minecraft where the best components from both games have been taken and mixed into one big bowl of sandboxing. In short, Starbound is a soothing game that allows for a lot of creativity and good ol' fashioned treasure hunting. I won't get into specific details of the game because exploring how Starbound works is an adventure for the player themselves to explore. The game contains a vast amount of adventuring and exploration and will fit those who have spent countless hours traversing the many biomes in Minecraft seeking creep spawners and lost temples. My friend Piggy and I have already 30 hours of played time and we both feel like we have only seen a small part of what Starbound have to offer.
In order to play with each other, Piggy and I put up a Hamachi connection. We did this because there was some problem with port forwarding. We never really discovered the true issue of why we couldn't connect with each other through the internet, however we fixed it by using Hamachi instead. Hosting a local server is easy to setup, and we haven't discovered any nasty bugs that caused our local server to crash or lose content. This is pretty good, considering the game is still in early access. Find a friend to play with, give it a shot, and explore the fantastic world of Starbound.
A guide how to setup a hamachi server to work with Starbound
When you finally connect to a friend's server, you will discover that you haven't started the same place as your friend. There is suppose to be a method that allows for players to start in the same area, however we couldn't make it work properly. Otherwise it takes around 30-45 min to "Find" each other.
A post on how to start in the same area as your friend
If you can't be arsed with putting up a local server, there are also a lot of publicly available Starbound servers. I haven't tried any of them myself, though I think a lot of them are stable with little down time consisting of a newbie friendly community.
Public server list: